Back To Our Services
Here at Locksmith Venice we boast a team of professional and experienced locksmiths who are here to assist you with securing your home, family and vehicles. If you need assistance with lock changes, repairs, maintenance or lockout solutions for your home or car, give us a call now to find out more about how we can help you. Here is a little bit more about some of the services that we have to offer.
Repairing, Replacing and Maintaining your Door Locks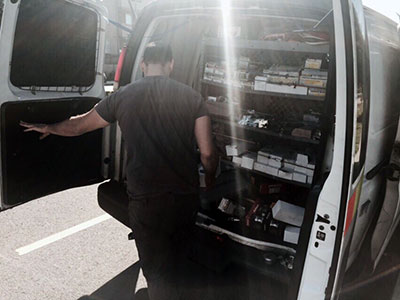 Ensuring that your door locks at home are providing you with the protective power that they need to, requires the services of an experienced residential locksmith with plenty of experience and deft hands. If you would like to ensure that all of your locks are properly installed and cared for to give you the best protection possible, be sure to contact one of our locksmiths for more information and assistance.
We'll Assist you at Any Time of Day or Night
If you have found yourself in the throes of a locksmith emergency in the middle of the night, on a weekend or public holiday, it is best to have the matter dealt with as soon as possible. That is why our company employs technicians that provide 24/7 locksmith services. That way, you can call us for assistance with emergencies at any time of day or night.
Residential and Automotive Lockout Solutions
Being locked out of your home or your car poses more than just an inconvenience, it could put your personal safety at risk, especially when you find yourself in a lockout situation in the middle of the night. That is why our team of locksmiths is here to assist you with lockout services for both your home and your car. So, call us now for assistance.
A Locksmith for your Car
Our car locksmiths can assist you with keeping your vehicle safe from theft by ensuring that your door locks and ignition are performing as they should. If you need to have your ignition rekeyed or simply need to have your car's door locks worked on, speak to us for assistance with the matter.
Call Us Today for a 24/7 Locksmith
So, call Locksmith Venice today for more information on having your door locks at home or in the car seen to at any time of day or night. All of our consultants are happy to help and are waiting for your call.
So speak to us for further information, advice or costing.
Back To Our Services